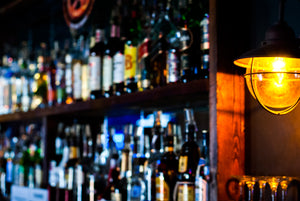 Since 1979
The more things change, the more they stay the same. Since 1979, businesses in North PB have come and gone, but West End has endured and thrived on the corner of Turquoise and La Jolla Boulevard. Always a great place to meet up with friends, meet new people, and satisfy your thirst. West End serves young and old, pool players, dart throwers, surfers, and bullshitters.
In the 90's, one half of the notorious duo that founded the legendary Mac Meda Destruction Company, Jack "Mac" MacPherson, served as a West End bartender, and author Tom Wolfe captured the absurd pranks of Mac and Robert (Meda) Rakestraw in his book The Pump House Gang. West End was also spotlighted in Fry Koskenin's book Bar Pool: Matters of Shrewd Gamesmanship.
More recently, West End was featured on a TV show and underwent a mini-renovation, but still prides itself as a no-nonsense public house serving patrons from all walks of life.